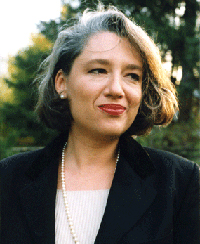 DANIELLE BRUNON
Founder & Director
Danielle Brunon is a consultant, theorist and executive coach specialising in the development and implementation of analytical and pedagogical tools for executives and their teams and personal and team coaching. Throughout her career she has sought to create conversations between the fields of business, policy and academia.
In 1998, after ten years devoted to coaching senior executives, including personal advisor for international communications to the Chairman and CEO of EDF, she founded BCL Communications, which provides international relations and communications consulting to European decision-makers.
Based in Paris for 30 years, she is trilingual in French, English, and Italian and also speaks Spanish and German. A graduate of Columbia University in New York, she also holds a Baccalauréat Canonique de Théologie-Philosophie from the Jesuit University of Paris, a Masters (DEA) in Comparative Linguistics from the University Paris V – René Descartes, and is currently finishing her doctoral dissertation in Theology from the University of Louvain-la-Neuve (Belgium).